Premium trusted partner in ortho
Slimsmile Braces
Slimsmile braces significaly more effective compared to traditional orthodontic treament. It allows you to straighten your teeth almost invisibly, enabling you to live, and smile confidently.
Your oral health directly contributes to your overall health. If your mouth isn't feeling good, chances are that your entire body won't feel good either.
If you're looking for reasons to get braces, you've come to the right place....
We are Slimsmile braces the latest orthodontic treatment premium brand that backed by powerful legacy of innovation, long term study and clinical excellence.
This new revolutionary orthodontic treatment done by Dr. Arvind Ashtankar in Smilestone Dental Care, well known for Smile makeover Clinic, best Cosmetic Dentist in Nagpur
Read More
Know Your Doctor
Dr. Arvind Ashtankar
Dr Arvind Ashtankar is an innovative Dentist practicing from last 23 years in Nagpur he has completed his B.D.S. from govt Dental college and hospital Nagpur (India) in year 2000.
Done his MSc in cosmetic and Restorative dentistry form New York University college of dentistry (U.S.A).
From last 23 Years he is working in field of cosmetic dentistry, orthodontics, and laser Dentistry. He completed fellowship in orthodontics From WISE ORTHO Academy form (U.S.A) in collaboration with American Federation of orthodontics.
He successfully completed Advanced Non-Extraction orthodontics under the guidance of Dr. Chris Chang and Dr. Jong Lin Form international orthodontic training center OTEXE (Taiwan) Dr. Arvind Ashtankar is member of European orthodontic society....
He has done many successful smile makeover patients, through orthodontic and cosmetic dentistry in his Smilestone Dental Care is which is leading clinic in Smile designing in Nagpur.
He mainly emphasis on full face orthodontics, Facial slimming through diet and Nutrition About Slim smile braces.
Read More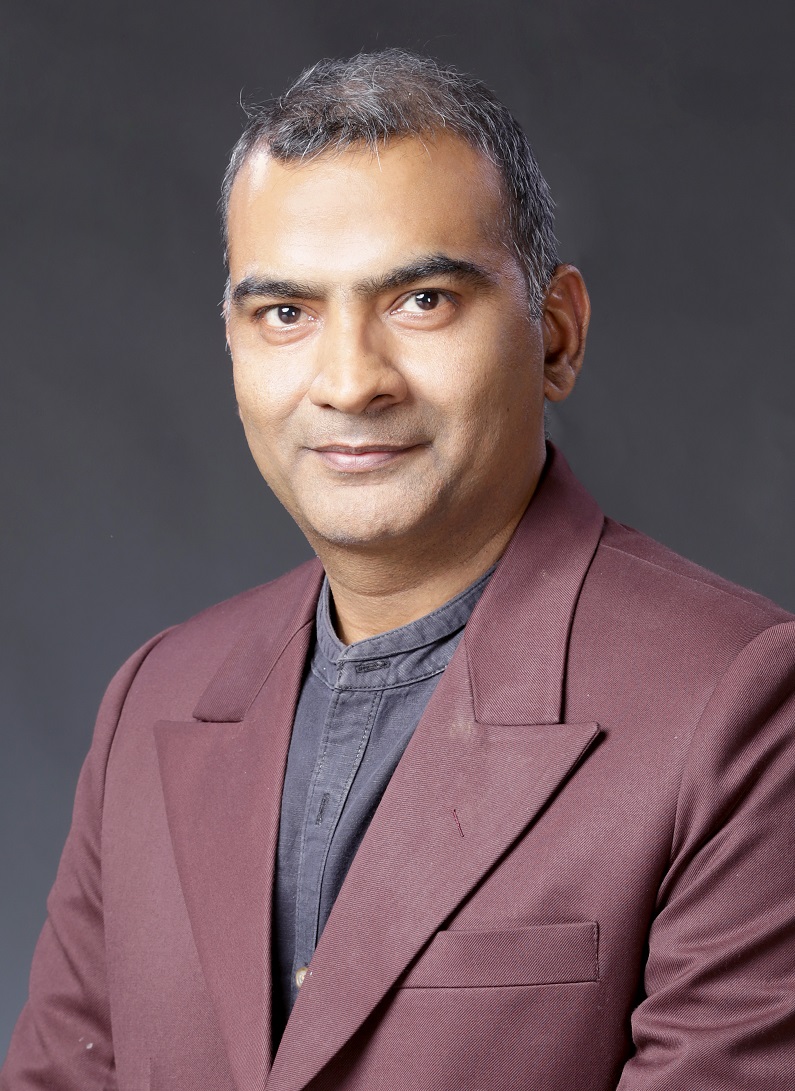 Our Services
Fast Orthodontic Treatment
Orthodontic treatment occurs most commonly in the form of braces on the teeth to gradually correct their position through a series of incremental adjustments over time.Orthodontic treatment involves the physiological process of moving teeth. All treatments apply gradual force to your teeth to guide them into the ideal alignment, and this can rarely be accomplished quickly....
Orthodontic treatment has evolved exponentially over the last few decades, and advances in technology have helped standardized treatment time across almost all of the methods
Read More
Smile Designing
It is a dental procedure that corrects and creates natural-looking smiles, artistically. Regardless of the state of your existing teeth, smile designs can work miracles to restore the appearance you are dissatisfied with, or that is damaged due to age or accident. Dr.Arvind Ashtankar is the Best Braces Dentist in Nagpur who is offering a Smile Designing treatment in Nagpur. ...
There are several attributes of teeth and smile that a cosmetic dentist can correct using smile designing. These issues are actually discussed during your initial visit to the dentist for a smile makeover.
Crooked Teeth
Broken or Chipped Teeth
Missing Teeth
Alignment and Spacing
Gummy Smile
Tooth Texture and Characterization
Read More
Facial Slimming
One of the most common reasons for patients wanting facial slimming treatments are due to enlarged and overworked muscles around the jaw, which in turn can make the jaw appear square.During your consultation, Dr.Arvind Ashtankar will look at your muscle structure, your jaw, your teeth etc to determine the best treatment option to provide you.
See the Difference
Why Choose Us?
Smile is the innermost impression that elevates our expressions
It is Simple process
Minimal irritation with lips and soft tissue.
Predicted result wihtin 4 to 12 months.
Can be used in simple or complex orthodontic tooth correction.
It is a full-face orthodontic treatment.
Our expert dentists will accompany you during your treatment. In addition to being able to approach them with questions at any time, they will also carry out follow-up checks to see whether your treatment is progressing as desired.
SlimSmile Braces
Photo Gallery


Testimonials
A problem may have many solutions but he'll suggest you to proceed through the most practical way. Dr. Arvind knows exactly what he is doing and what will be best for you. Moreover he respects your time and fixes the appointments accordingly. He'll be in touch with you personally throughout, this gives a sense of confidence in the treatment. The experience was very fluid, I didn't even felt like I am going through some treatment. I think he is the best at what he is doing.

Yatish Dhapodkar
I had the best experience being treated by Dr Arvind Ashtankar. He is very knowledgeable, experienced and cordial. When I visited him I already had braces on for one year but no results. All the other dentists I visited for a second opinion suggested 4 tooth extractions. But sir minimised it to only one tooth and I didn't feel any pain when he pulled out the tooth. He carefully studied my present facial structure and took into consideration future changes, then accordingly planned the treatment....
srushti chainde
Dr. Arvind Sir is very kind and friendly. They always try to look ahead, understand their patient's problems and start treatment. He is always curious about patients and how he can be minimal. He tries to help you with his health couching skills and gives you the best advice. All I can say is that he is the best dentist with a lot of knowledge and provides worry-free dental remedies in a short period of time.

aniket rathode
I went to Dr. Arvind Ashtankar for smile correction. Before I was so afraid to expose my teeth it was an awful moment for me, but within 10 months he made me so confident that I can smile without any hesitation. Now I am really very surprised seeing my teeth. He brings new joy to my smile. He is simply amazing; I appreciate his work & his techniques. Thank you so much Doctor. & I do recommend him to everyone who don't smile confidently
kiran nagrale
One of the best experience I ever had sir is simply amazing and kind The best part of the treatment was that Sir involved us into the treatment it wasn't just limited to teeth but also works on things related to face by telling some exercises whi actually works sir also shares their medical experience I really appreciate ur work sir the techniques also the way the things u explained.. Thankyou sir for bringing new joy to my smile one of the sweetest clinic ever.
shraddha dhawalee
It was really great experience... What a gentle n kind person u r sir.. by profession by nature n by heart also... Thank u very much to make my smile beautiful... I was afraid to expose my teeth while smiling... But now it's great to smile 😊 very appreciable outcome in very short time...
Kirti Punde
My experience in this clinic is beyond words. I being a dentist suffered through a bad smile which lowered my confidence to an extent where i was scared to give a proper smile. But after i got my fast ortho treatment just for 4 months following a cosmetic procedure for finishing the smile. I HAVE SMILED EVERYDAY since my treatment got completed. This improved my confidence, my mental and physical health. As they say smile is contagious i experienced it for the first time and at such a affordable cost i can't believe. Dr.Arvind is more than just a dentist he cares more about my over-all health than a my genral physician.
Pratiksha Jaiswal
What makes this doctor different from others is his gesture of giving result! He care for patients for long term even after treatment procedure is over! Being skilled and talented he is very humble and co-operative! Exercises suggested by him helped me very much! Thank u doctor for giving me best treatment!

Muskan Goyal
Done orthodontic treatment,followed by teeth bleaching ,wonderful experience ,nice clinic staff is good.dr arvind is very soft spoken he explain me every detail of treatment.i recommended this clinic those who have high smile designing expection,my beautiful smile wish full fill here.thank u sir for improving my smile and facial esthetic
Sanjivani Bhorkar
Thank u sir..for boosting by confidence by improving my smile... I was so genuinely impressed by the professionalism and kindness and excellent service and total consideration that I have given. I m also totally impressed from the service u will provide after trearment..I will be back soon for the rest of my work to be performed for a beautiful future smile
shruti kohale
"There is a place where smile smiles" and that's called Smilestone Dental clinic........First of all I would really like to say thanks to Dr. Arvind sir, It's a place where people meet not only there smiles but also there overall health. Such a clarity in treatment is a work of magician, Dr. Arvind sir knows the exact solution with a planned journey for his patients, it's not clinic, it's a place where magic happens, I really suggest and recommend everyone please do not trouble yourself by searching any other Dental clinic when you have all dental treatment with awesome results under a roof.

Monika Sisodia
One of the best dentists I came across. The consultation I got was very honest and very convincing. The treatment was as effective as was promised. Highly recommended!

Ruchit Telrandhe
One of the best experience I ever had. Sir is very considerate and kind. He not only make process pain free but comfortable and outcome is as good as you can imagine. I would highly recommend to as much as people with dental issues to visit sir. Thank you sir for telling me not only about exercises but making my mind at ease. Seriously words can't explain how talented and good , caring Sir is.
Bhushana Khobragade
It was an amazing experience, my teeth were jumbled😂, but now just within 6 months they are so changed, they look great.!!Thank you so much sir, for giving people confidence to smile,"MY TEETH STORY" was an amazing journey, and it wasn't just limited to teeth but so many things related to teeth like face, brain development, jaw line, ear and so much more. The best part of the treatment was that the Doctor involved the patient into the treatment, knowing what is happening, how it is happening and how the plan is, why a particular step is taken, is all explained....!!!! Thank you sir 😁
Divyani Chakole
Someone said, "carving is art and and who masterd is a god" when someone do it from the heart it gives the best result. Artist are born in this world for a reason and god nurture them with special power and save for those who are in needs, those people who lost their precious gift of life. Smile is such an blisful thing which was the bestest thing gifted to humanbeings. If I can say that I have found one person who can bring smile on others face then it would sound unnatural. Yes!! Such people exist in this world. Dr. Arvind Ashtankar is that artist who has changed so many lives and brought a beautiful smile on everyones face.
tarun mukherjee
Latest Blogs
17 january, 2019
Blood test may predict cardiovascular disease
22 february, 2019
What to know about pimples on the arms
17 january, 2019
Rice and obesity: Is there a link?
5 march, 2019
Blood test may predict cardiovascular disease
22 february, 2019
What to know about pimples on the arms
17 january, 2019
Location
Slimsmile braces, mahindra bloomdale 103, building 5A, mihan, nagpur
Head Office
Smilestone Dental Care,1st Floor, Mathura Complex, Near Dnyaneshwar Nagar Gate, Manewada Road, Nagpur, Maharashtra-440027
Email Us
smilespaa88@gmail.com
Online Appointments
and Prescriptions
You can now book a limited amount of doctors' appointments online
Request an appointment